Realistic Pricing Guaranteed
Nationwide Delivery
Secure, Easy Payment
Sale Now On 10% off all Internal Bifold Doors
686x1981x35mm (27") Iseo Oak Pattern 10 Clear Glazed - Prefinished Door
Internal Bifold Doors
On Sale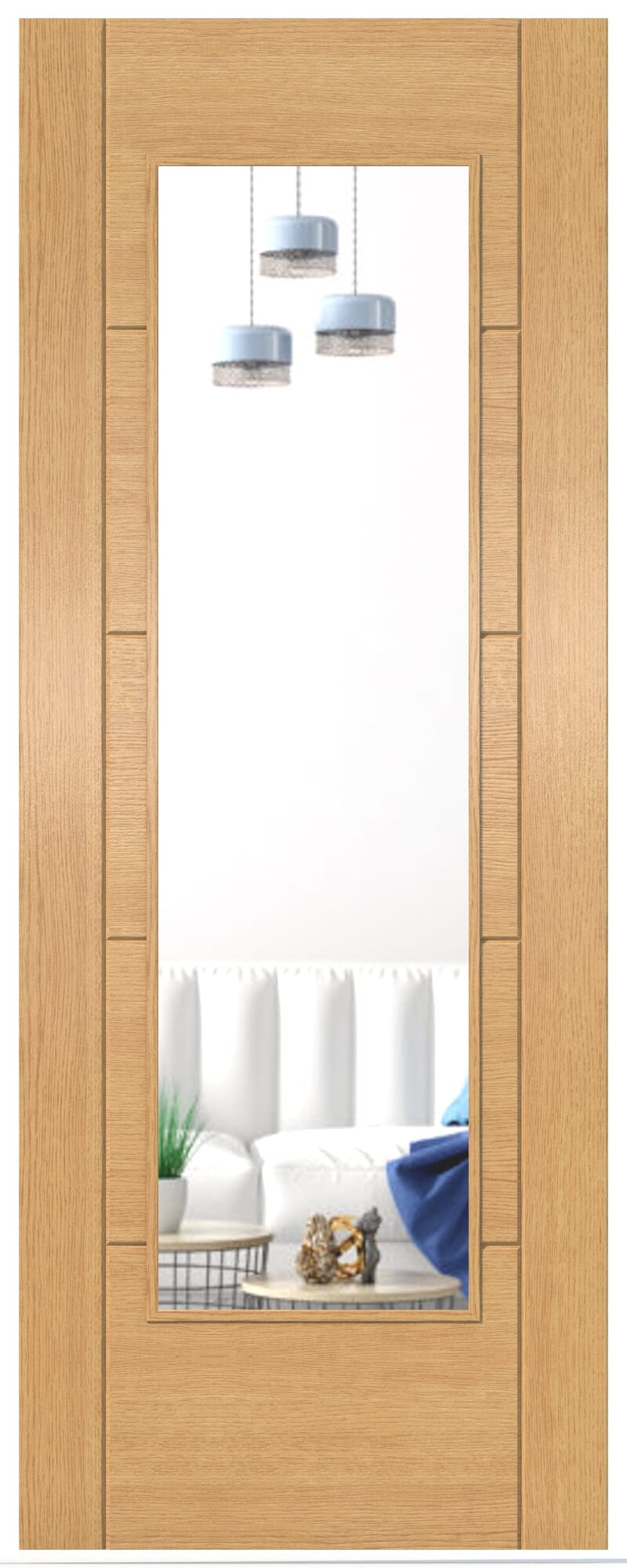 686 x 1981mm Internal Bifold Doors
Outer Frame Size
686 x 1981mm
£219.00£249.00 + Free Delivery
Product Description
The ISEO Oak pattern 10 Clear has a centralised clear glass pane to allow for natural light to flow freely through your home. The distinct door is made from strong engineered oak, with 35mm thickness and a heavy solid core. The door is also fully finished to save time and effort when installing it in your property. Pair with other items in the Iseo oak doors range for a consistent look across your home.
Technical Information
If you need installation or care/maintenance advice with our products, please visit our technical information section or call us on 0203 846 0345.
Technical Specification
Engineered Solid Core (Heavyweight)
20mm on 686mm and higher / 10mm on 610mm and lower
Similar Products
Reasons to shop
with us
Specialist suppliers of high quality, internal and external folding and french doors at realistic prices.
Nationwide
Delivery
Delivery to most mainland UK postcodes within 3-7 working days. Charges to non UK mainland may apply.
Easy
Payment
Secure online payment processing through Sage Pay, for your peace of mind.