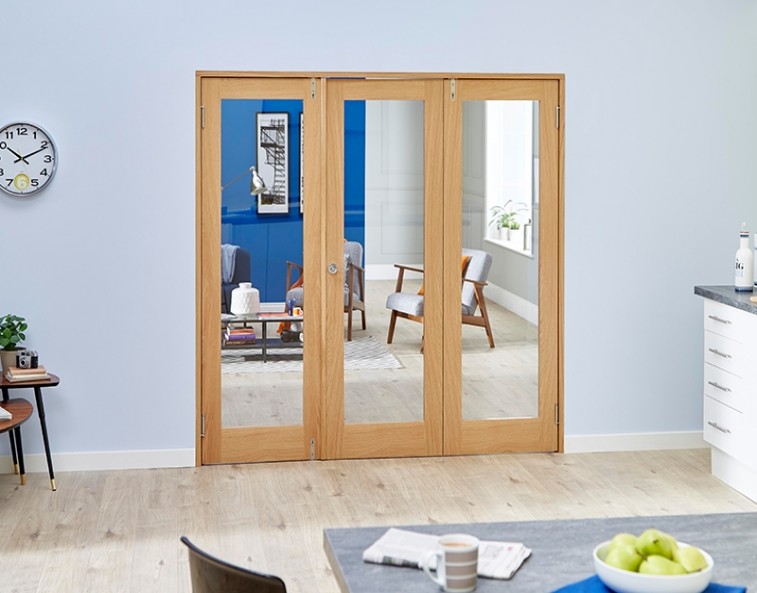 Back in April, we ran a competition with huge interior site House to Home, offering the chance for one lucky winner to receive £1000 worth of internal bifolding doors for FREE!
After receiving a massive 16,000+ entries, one lucky winner was drawn at random to walk away with their chosen door – the Oak P10 Prefinished 3 Door Shaker FrenchFold – a stunning addition to any household.
Delivered with stainless steel pivots, hinges and drop bolts, the silver metalwork contrasts beautifully with the light oak framing, which is thick and heavy – a sign of true quality when compared to air-filled doors.
We look forward to speaking to the lucky winner, based in Newport, when the door system is installed – and will be asking for pictures too!