10 Hilarious Tradesman Pranks to Pull on the Job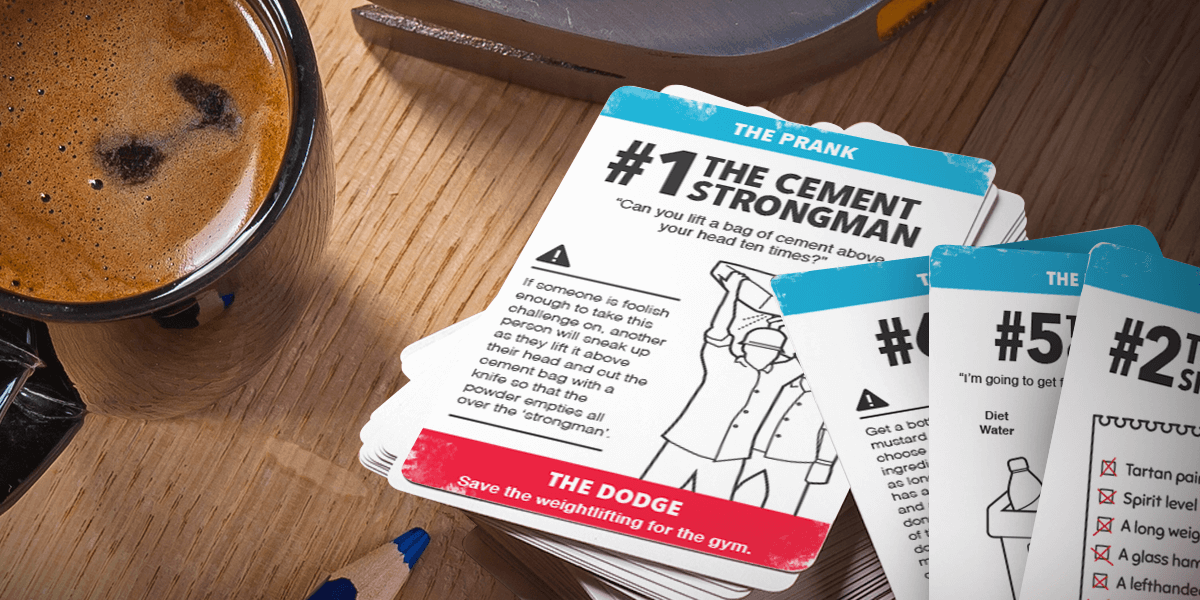 Jokes on the job are standard procedure for tradesmen during a hard day's graft. We've rounded up some of the funniest safe-for-work pranks there are, so whether you're an experienced tradesman looking for a practical joke to play, or if you're an apprentice looking for tricks to avoid, we've got you covered below.
#1 – The Cement Strongman: If you have a Facebook account, you'll surely have seen a video of this happening to a poor apprentice at some point in time. "Are you strong enough to lift a bag of cement above your head?" is a challenge in itself, and it's a surefire way to get you covered in powdered cement if you don't have your wits about you. Enjoy getting changed at the patio doors tonight!
#2 – The Fake Shopping List: Always be wary that you're being asked to purchase something from this shopping list. You'll rarely be handed the whole list of things to get, usually just one – so that it doesn't look too obvious.
#3 – The Dave Game: Always ensure that you either have your phone on you or that you have a secure passcode that your colleagues don't know – preferably both. The Dave game is lethal – particularly if you actually know someone called Dave…and who doesn't?
#4 – The Bookie: Nipping to the bookie to place a bet on a tip can be commonplace for tradesmen that are regularly on the go. Watch out for old classics such as "Hoof Hearted" – if you don't get it now, you will after reading it aloud a few times.
#5 – The Food Order: If you're going to get lunch from the supermarket, always think twice about what your colleagues have asked you to fetch for them. A leg of salmon, really?
#6 – Mustard Donuts: Oooh, this is a good one. Buy plain doughnuts and then get a bottle of sauce that has a pointed tip; mustard works well for this usually. Poke the pointed tip and fill the doughnuts with a 'delicious' surprise. Tell everyone they're custard!
#7 – The Dirty Van: There are tonnes of great one-liners that you can write on a dirty van. Many are well-known but are still amusing nonetheless.
#8 – The Blockade: Never trust a portaloo. That motto goes far beyond the site you're working on, too.
#9 – The Rock Shock: Do you use a radio which has the volume on a dial? If so, crank it up to full volume whilst the radio is off. Bonus points if you've tuned it into a rock station. The next person to turn the radio on will get a loud shock!
#10 – The 'Fancy a Brew'?: This is all about playing the long game. If you're making the brews, make someone a normal cuppa at first, but over time add more and more cold water to each one. The confusion is more than worth it as they start to suspect something is going on.
---
Now you know what fun pranks to look out for next time you have some builders in the house! That is if you choose not to fit your door yourself using our handy guides on fitting internal doors, installing french doors and fitting internal bi-fold doors.
You can check out our great range of interior bi-fold doors and exterior bi-fold doors that Climadoor has to offer. If you have any questions about doors, or tartan paint, get in touch with us today.