If you've been on the lookout for folding doors for the inside of your home, you've probably already spotted our bifolding and Frenchfold doors ranges right here on Climadoor.
It's important that you're completely happy with the choice that you make, as we appreciate that every investment you make for your home has to be the one that provides real value to you.
In order for you to make the best decision for your home, there are four pointers that you need to consider:
Furniture Layout & Access Door Preference
Try to envision your revitalised room, complete with Climadoor doors, of course. Where will your furniture be going, will it be moving at all?
It's common for the type of door you purchase to be dictated by the furniture layout in your home. Where will be appropriate for doors to be opening?
Bifolding doors allow access through the end door as there are connecting to either a head or a base track; when opening the doors, they will stack together and protrude into the room at 90 degrees.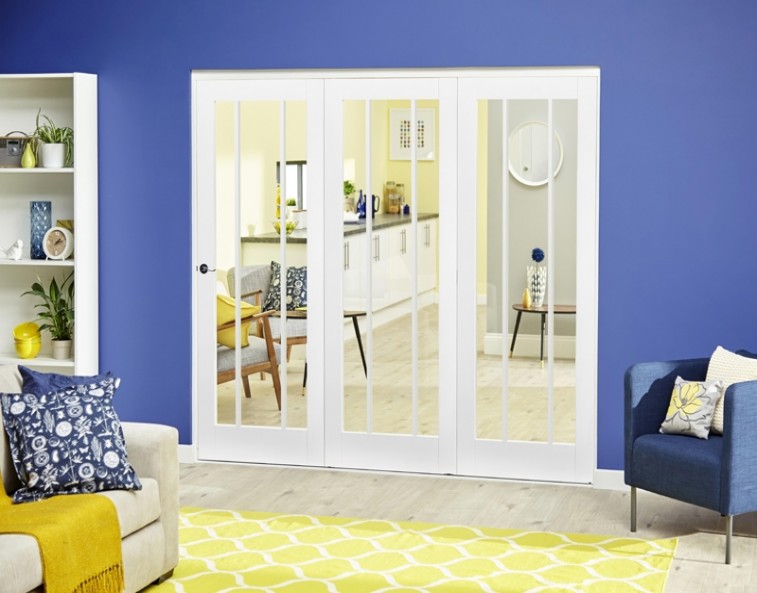 Frenchfold doors open in the middle rather than the end, and there is more flexibility in how you can open and close them. You can open one or both of the middle doors, and even the end doors (known as sidelights) can be folded back against the wall.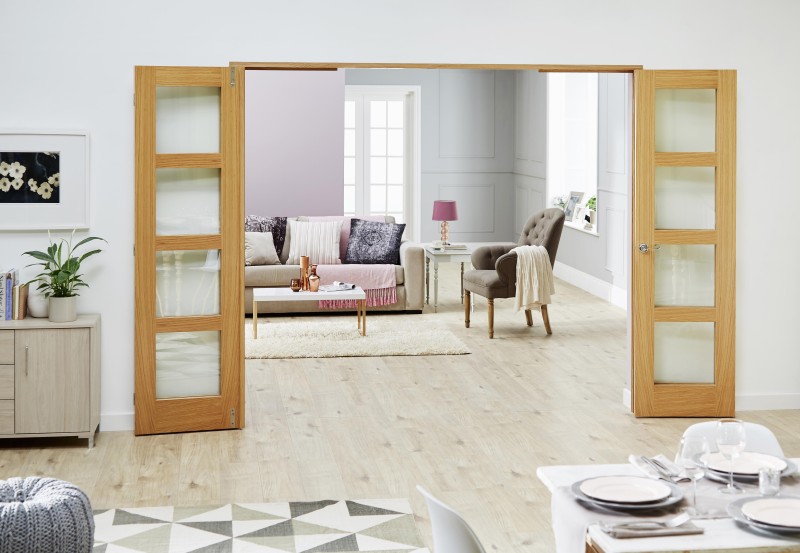 As mentioned previously, a lot of your choice will depend on whether you need to access your room via a door on the side or in the middle – which is commonly furniture dependent – but can also be influenced by your wall layout.
Door Pattern
If you have no preference over accessing your door via the side or the middle, you can make a choice based on whether you want an odd or even number of doors.
Because of the tracks involved with bifolding doors and the nature of their operation, you'll usually need an odd number of doors (which retains the daily access door at the end) although we do have some styles available with an even number.
With Frenchfolding, you'll almost always get an even number of doors, with the middle two opening together – although we do have three door Frenchfolding options available (with an individual opening middle door).
Sizes Available
Once you've got the style in mind that you want, it's all down to finding the right size.
The majority of the time, you'll be able to find the style you want in the right size for your home. However, if you have a particularly wide area to cover, you will be limited to bifolding doors; this style is capable of being made into 5 or even 6 doors, whereas Frenchfold is limited to 4.
It's That Easy!
Once you've figured out which type of door is best for your furniture layout, where you want your access door, whether you want an odd or even number of doors and whether you can get the style you want in the correct size, it's on to the fun stuff – choosing which type of frame and glass you think will make your home look best!
Our bifold doors aren't just for inside the home, check out our safe & secure external patio door designs!
---
When you know whether a bifold door or French door is the best fit for your home, you can check out our handy guide on how to fit bifold doors and how to install French doors.
If you still have any questions about any of our French doors or bi-folding doors, our friendly team is always more than happy to help so get in touch today!