Your Favourite Movies Reimagined as Caravans or Trailers
Your favourite movies reimagined as caravans or trailers, depending where you're from… because, well, why not? Sure, some people reading this may think it's an odd concept but bear with us, we do actually have a reason. You may have noticed there's been an increase in trailer parks and mobile home living. This is due to a lack of affordable housing for many families. We wanted to raise awareness of the issue by portraying it in a new light. We commissioned a designer to have a little fun, and we designed your favourite TV and movie locations as trailers. The settings we chose, when introduced with the context of the show, could viably have been created as trailers. Take a look at our creations below.
Pokemon – Pallet Town
With Ash and his friends constantly on the move, looking for new Pokémon and seeking new battles, it is viable their Pallet Town home could have been a trailer. In fact, it would make a lot of sense. Here's how it would look.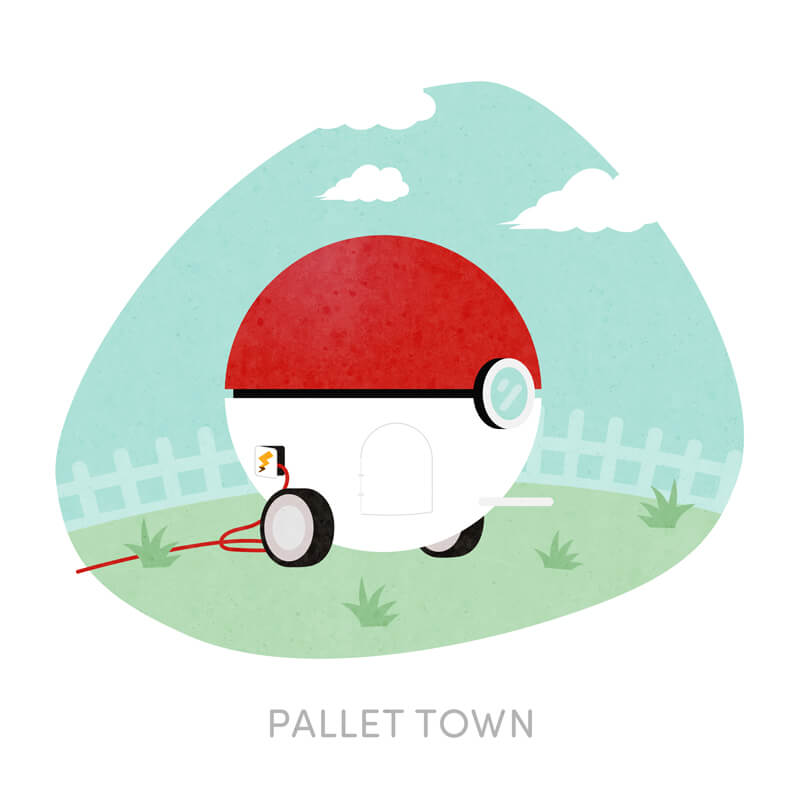 Simpsons – Springfield
When the most infamous family had to go on the run from Sideshow Bob, a trailer would have proved a more convenient home option. We designed how that trailer would look, while keeping as much of that iconic opening sequence scene we're all familiar with.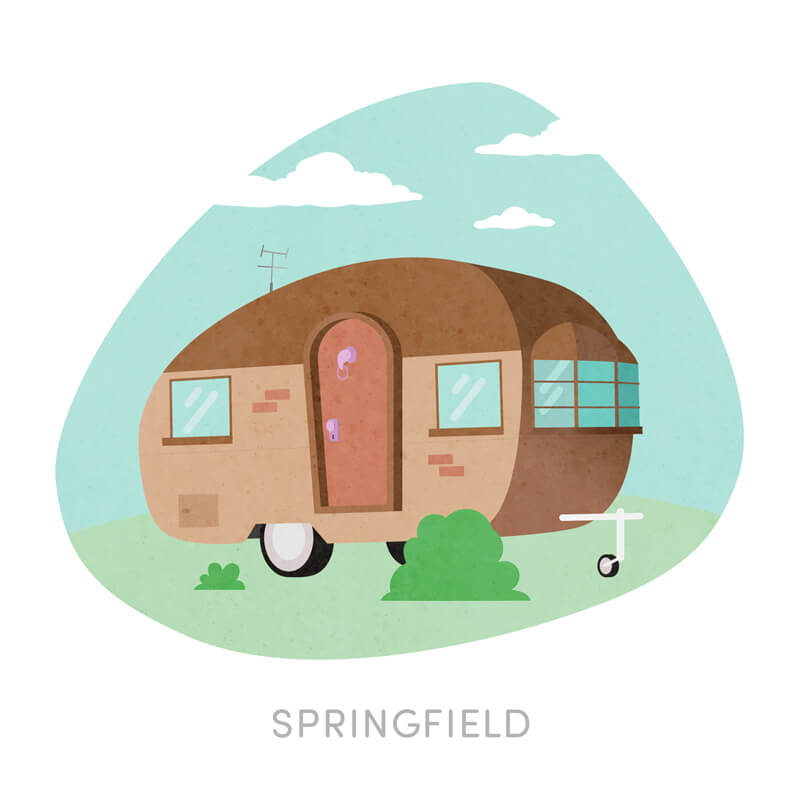 Harry Potter – Hogwarts
Hogwarts on wheels, it would have made visiting the tri-wizard tournament a more manageable affair for the entire school. Although, it would have probably altered the start of the Chamber of Secrets with the Ford Anglia having a tougher job of catching up.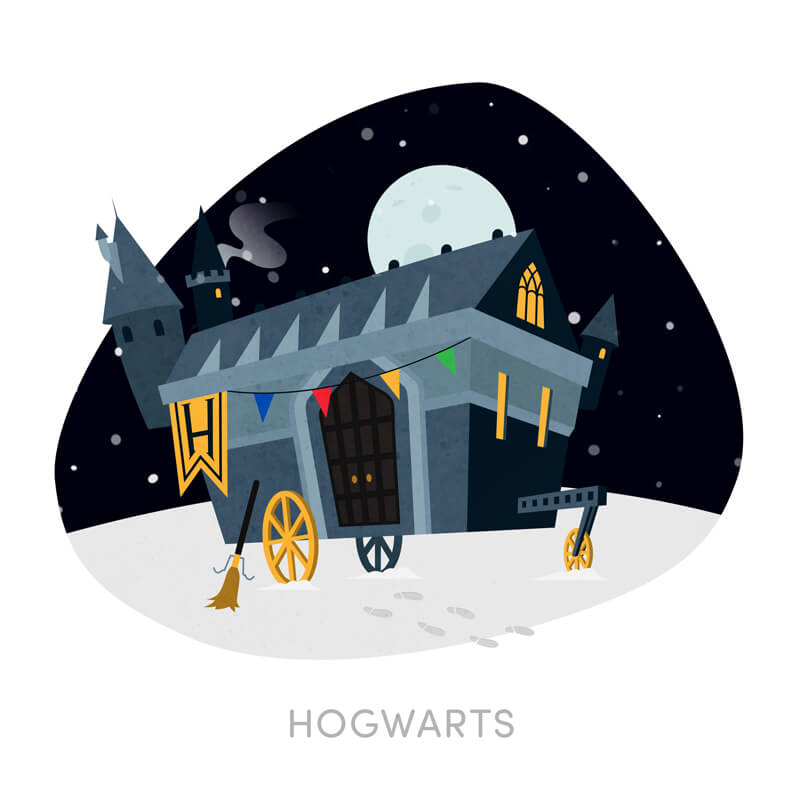 Lord of the Rings – Bag End
Bag End was home to Bilbo Baggins, Frodo Baggins and later on, Samwise Gamgee. The journey to Mordor was a scary trek but with a few home comforts, could have been a lot safer and enjoyable. If their little hobbit hole was turned into a trailer, here's how it would look.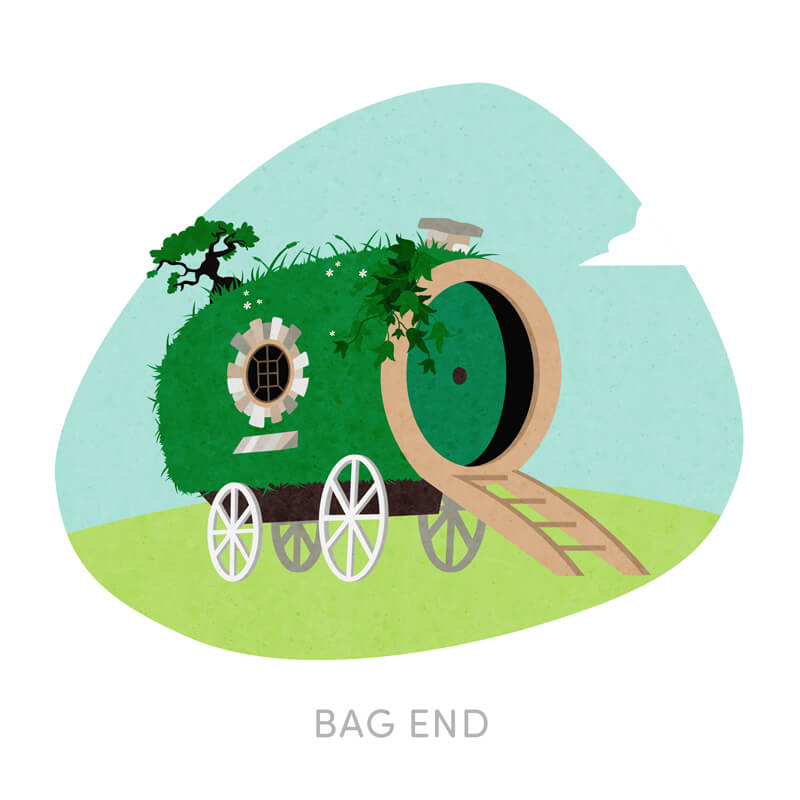 Aladdin – Agrabah
Aladdin is a street urchin with no real home, but in the spirit of the genie of a lamp and the cheapest housing option, it wouldn't be unrealistic to picture him cooped up in a trailer.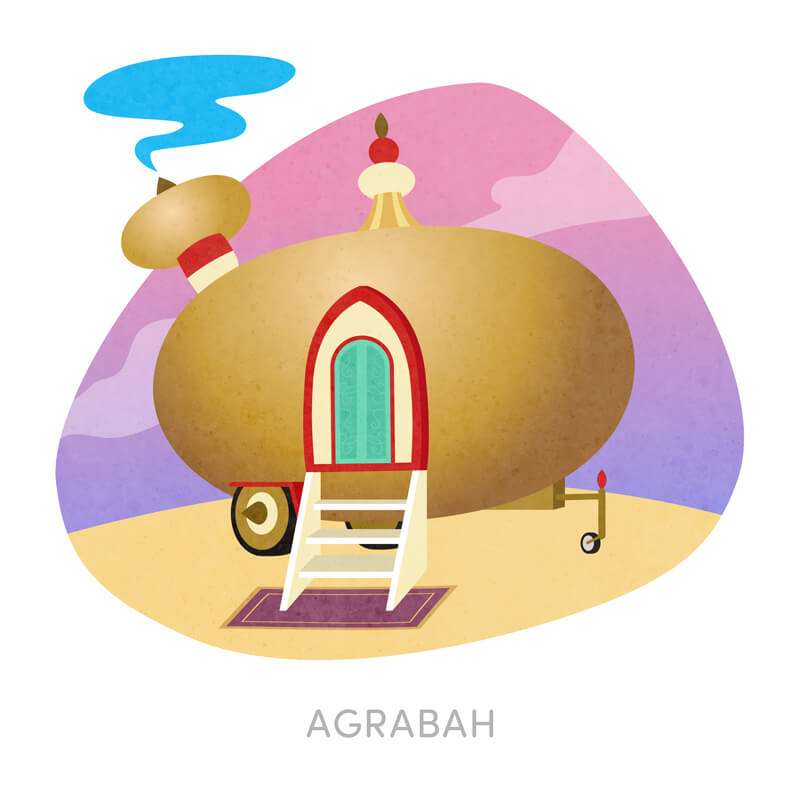 SpongeBob SquarePants – Bikini Bottom
A pineapple under the sea is a ridiculous concept, but the chances of finding a trailer in the ocean are a little more viable. Here's what SpongeBob's home could have looked like.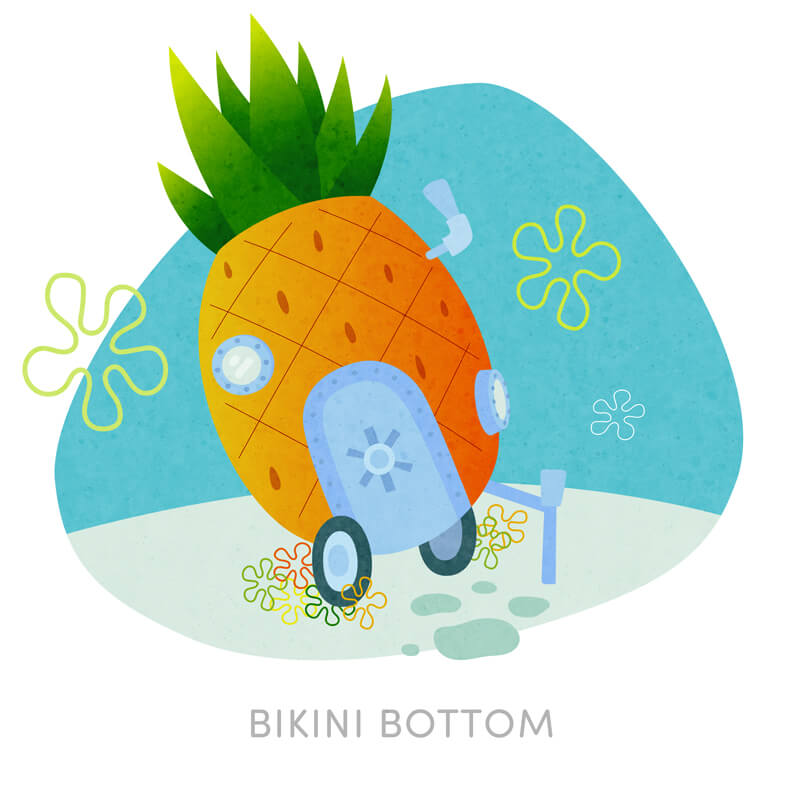 Flintstones – Bed Rock
There's probably not a real reason, compared to the others, why the Flintstones home could have been a trailer. However, this was one was a bit of nostalgic fun for us and in all fairness a trailer of rocks sounds like it would move better than those manual powered cars. We do feel for Fred's feet.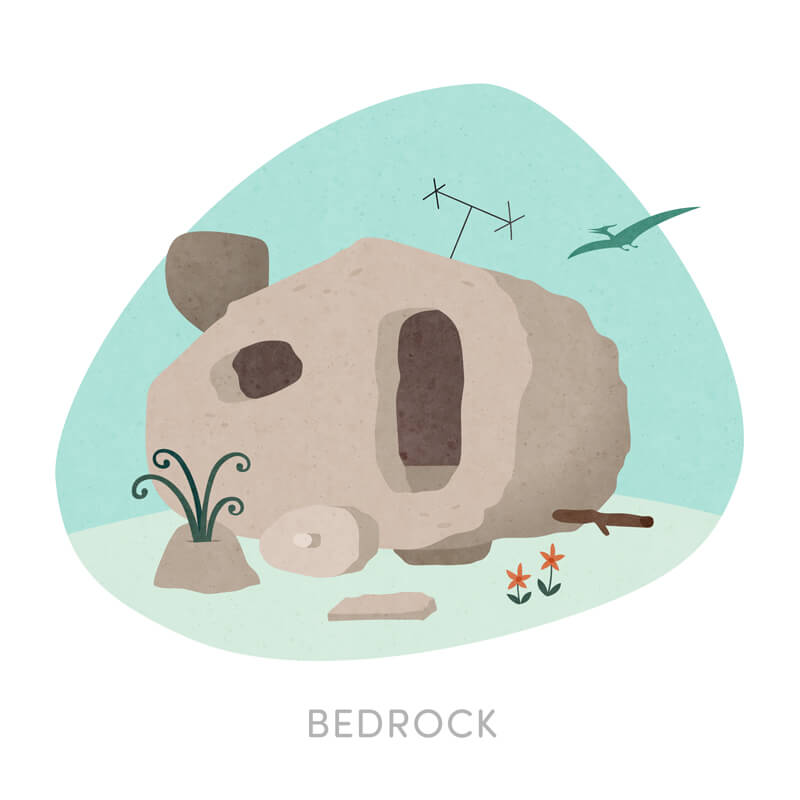 We hope you enjoyed our sequence of visuals and reading about how our mind works. If you want to share any of the images on your website, feel free but please include attribution to Climadoor.