During those sweet summer days, when the sun is high and the air is warm, who doesn't love to throw open their patio doors and escape into their garden? And after a day soaking in sunshine, it can be hard, even impossible, to drag yourself back into the kitchen to cook dinner… this is where outdoor cooking comes in…
Faced with an hour in front of a cooker, firing up a BBQ instead ready for a burger or two is just much more fun! But there are other options. For people who don't own BBQ's, people who fancy being a little more adventurous, people who just can't face another blackened, burnt bite.
Fresh air calls for fresh food ideas and cooking outdoors should be fun, right? That's why we've put together this list of alternative outdoor cooking methods that anyone can try!
Each one of our suggestions is easy to make yourself too – whether you're a seasoned DIYer or someone that just fancies trying something different. They can be as cheap as you want them to be and can be thrown together from things you'll probably have lying around too. We'll look at how to cook over a fire, how to create your own DIY BBQ pot, and we'll even provide some handy tips on how to build a rocket stove – because we're certain that's one you'll want to try.
So, if you're looking for new ways to cook up a storm in the great outdoors, join us as we explore how to BBQ without a BBQ.
An Old-fashioned Backyard Bonfire
People may wonder how to cook outside without a grill but the quickest way to get started cooking outdoors doesn't require a BBQ at all.
Open fire cooking is easy to do, simple to set-up and pretty much free as long you've got the fuel.
Kindling and logs are easy enough to come-by, but make sure your wood is dry. Young, green wood (particularly anything stripped straight from a tree) will burn with a foul-smelling smoke – you won't want this anywhere near your delicious dinner.
Instead seek out dry, old wood. If you want to plan ahead, the best idea is to collect wood throughout the winter and keep it somewhere dry to 'season'.
Make sure you build your fire away from any overhanging branches or straggling plants. Beware that any scorch marks under the fire are going to be there to stay so don't set up on your patio or a carefully manicured lawn.
Once your fire's roaring, there's lots of outdoor cooking methods you can try. You can use a grill to mimic a BBQ or rig up a frame to hold a cast iron pot over the flames… because who doesn't want their very own witches cauldron?!
Our favourite way for open fire cooking though, is to simply wrap your food and shove it straight into the flames. Take a jacket potato, brush with oil and salt (maybe a little garlic if you're feeling extra fancy), secure it in foil and bury it in the embers of the fire. A boring baked spud becomes a wilderness feast that's never tasted so good!
Loads of other things can be wrapped-and-baked too. From whole fish to parcels of veg and even honey-drizzled bananas for dessert. And if you'd rather not use foil in your cooking, thick, rubbery cabbage leaves can make an eco-friendly substitute for wrapping.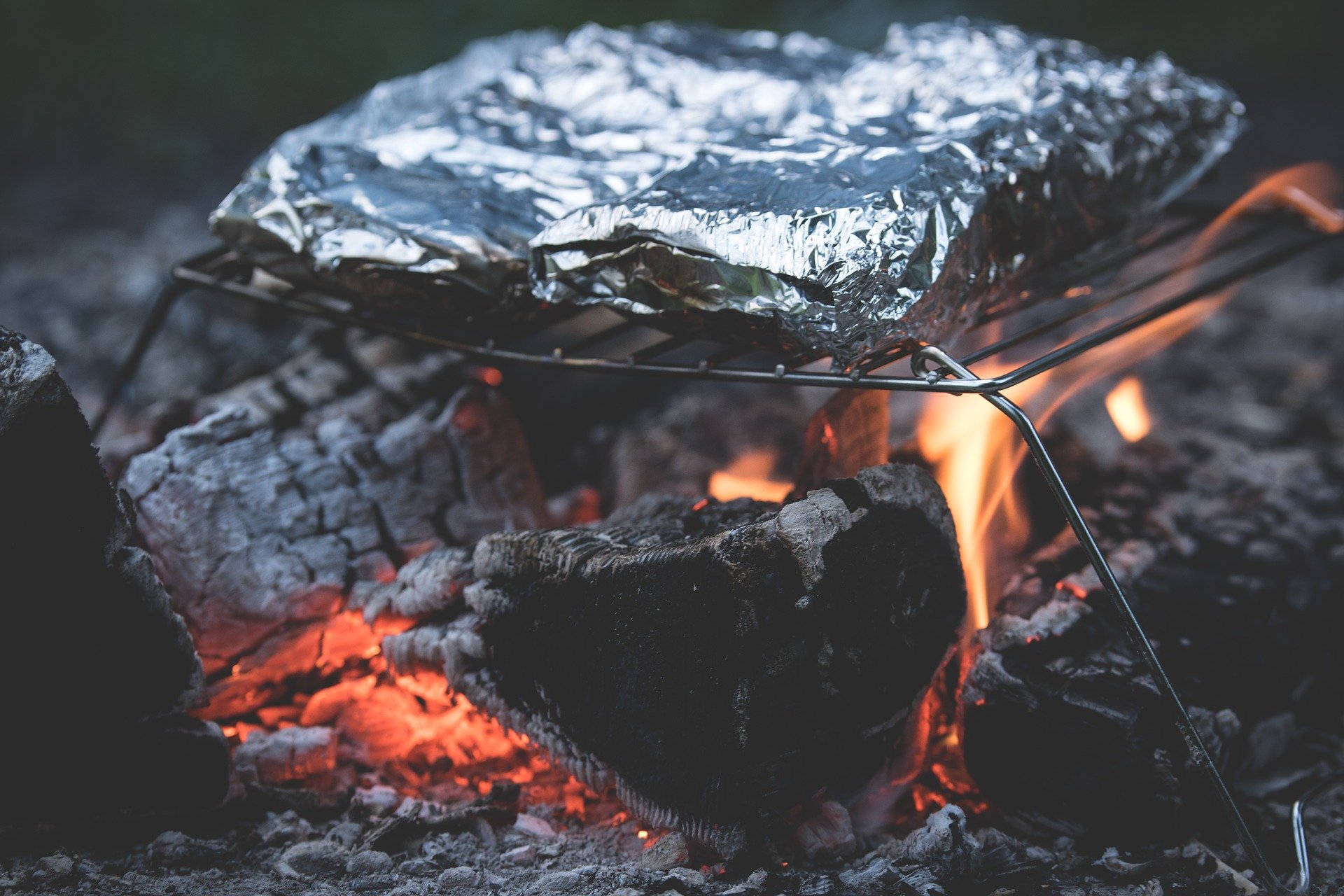 Build a Firepit
If you catch the bonfire bug, it's not hard or expensive to throw together a reusable fire pit in your garden.
If you're keeping it basic, simply mark out a circle in your garden with large rocks or stones. Nestle them close together or even cement between them, just to keep fiery hot materials and messy, movable ash, from getting spread across the garden.
For a pit that will get a lot of use, it's definitely worth digging out a base as well as building up the sides. Just for a little bit of extra safety. Fill it with sand for a super quick base, or line it with gravel, stones or even bricks, to make it easier to empty.
A fire pit is just a more established bonfire, so cooking principles are the same. The built sides will provide more secure footing for any stands. They will also give you a firm boundary, meaning you can fill the pit with coals rather than wood. And cooking with coals can open up a whole new world of recipes too.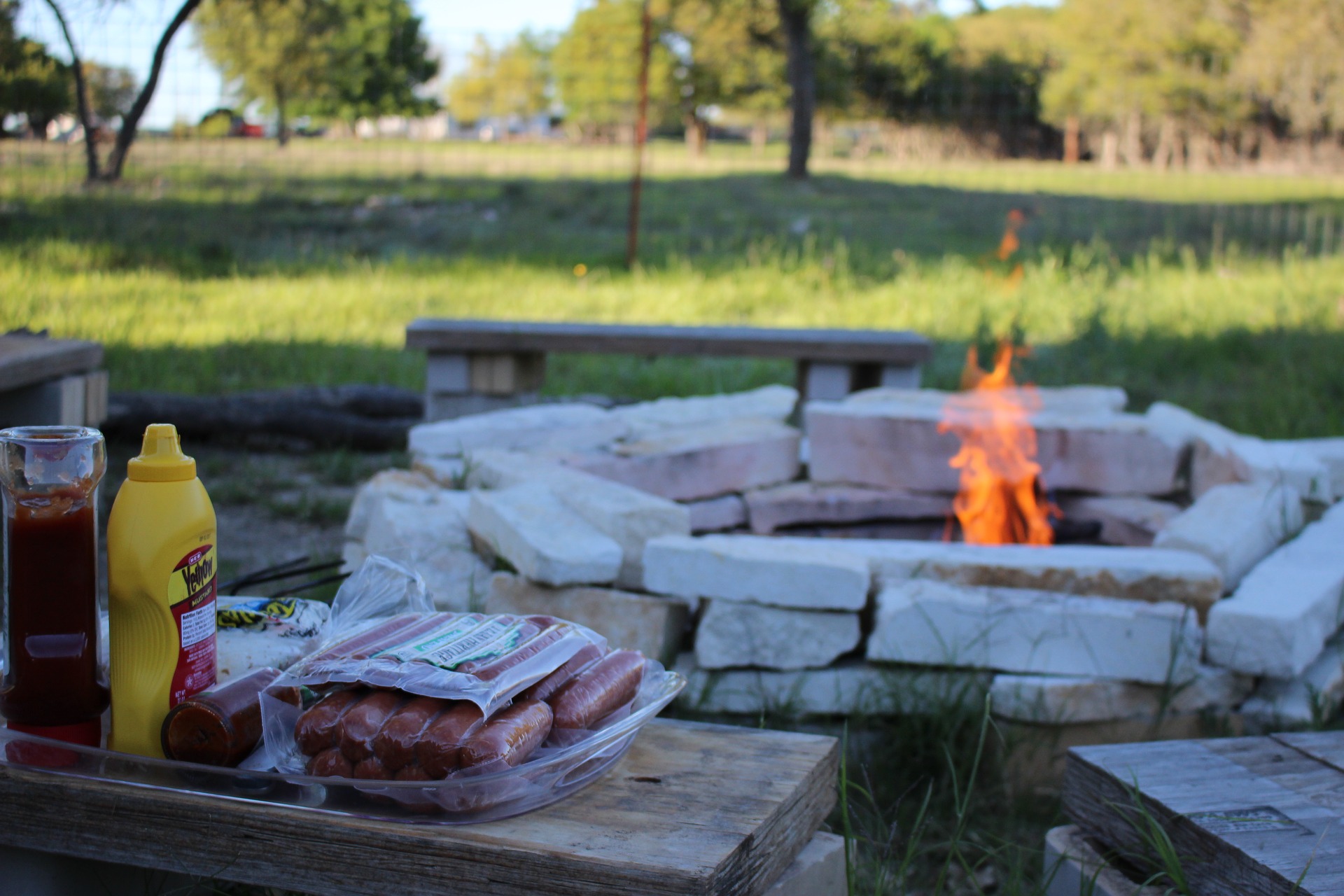 Create Your Own Rocket Stove
If there's one outdoor cooking method on this list, that's likely to seem unfamiliar – it's a rocket stove.
This is a particular type of stove that uses an elbow-angled pipe to feed the heat through it. It has a central core chamber, and an insulating space to maximise its heat.
Rocket stoves are known for being blisteringly efficient, producing intense heat from minimal fuel. They don't produce much smoke either. And they are usually small, can even be tiny, making them a favourite amongst campers.
Their simple, effective construction means you can actually buy them pretty cheap. But if you've last minute set your heart on cooking outdoors, they can be put together pretty quickly using tin cans, bricks or even wood.
The diminutive size of the stove will limit what you can cook slightly. They're perfect for heating tins or small pans quickly though. If you're more interested in relaxing in the fresh air, without the worry of complicated cooking then a rocket stove is pretty perfect.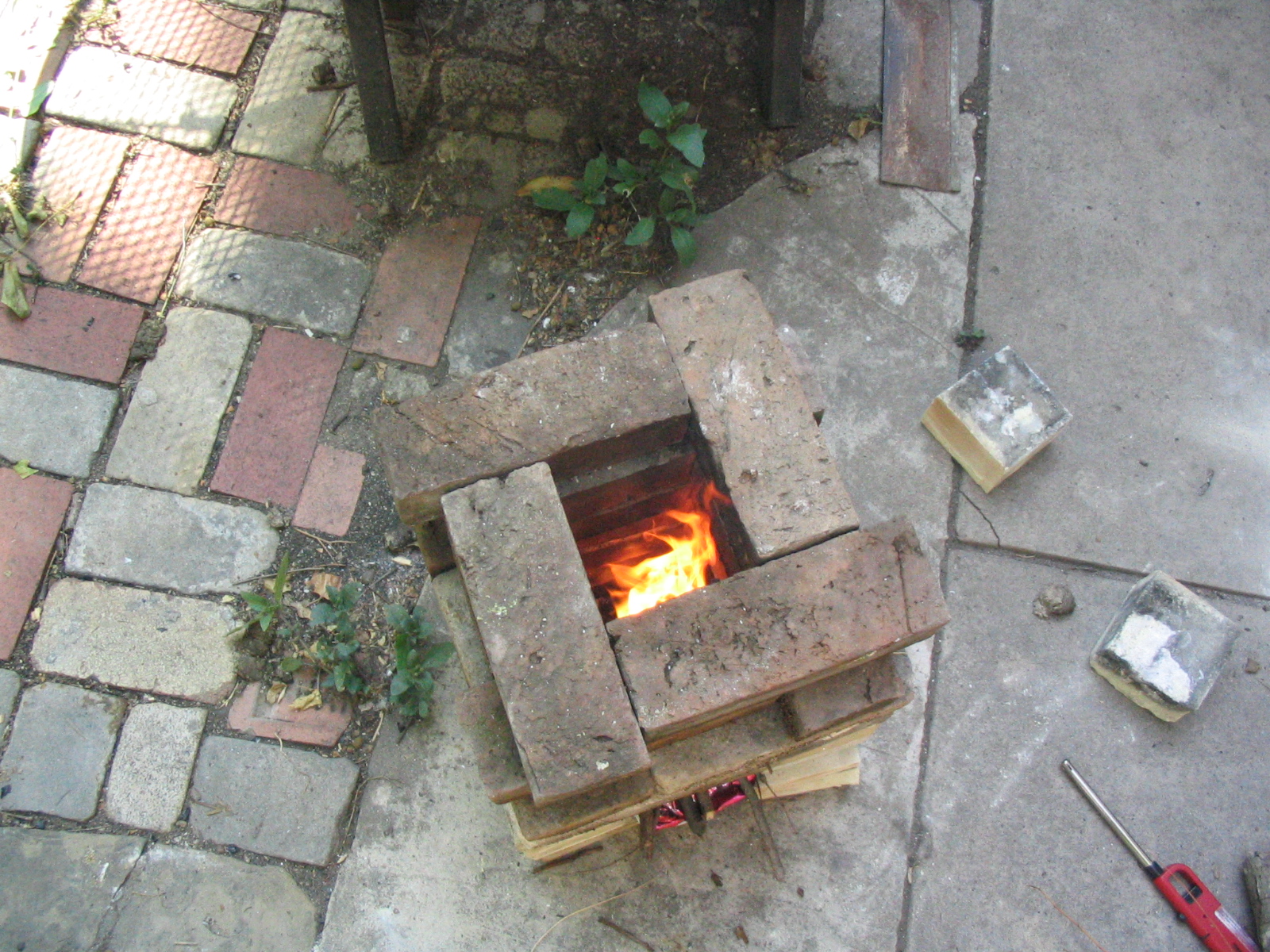 Make a Terracotta Pot Grill
If you're interested in how to cook outside without a grill or shop-bought BBQ, a terracotta garden pot grill could be exactly what you need.
Putting one together is super easy. Get a brand new (soil free!) terracotta pot, and line it with silver foil. A couple of layers is best, as this will add extra support across the hole in the bottom of the pot.
Adding a thin layer of sand above the foil will also help insulate the pot and protect it so it lasts a little longer. The next step is to fill it with charcoal, but getting the charcoal lit while it's in the pot can be tricky. Try lighting it outside the pot, then find a safe way to transfer it in once it's already lit.
If you stick a metal grill or cooling rack across the top of your flower pot BBQ, you can cook kebabs, steaks, burgers, and any of your other favourite BBQ foods.
These terracotta BBQs are brilliant because they provide excellent insulation for minimal cost. They can hold in heat for hours. But during that time they will get incredibly hot on the outside. Make sure you put yours somewhere stable, away from tiny hands, and raise it off the ground using feet or bricks.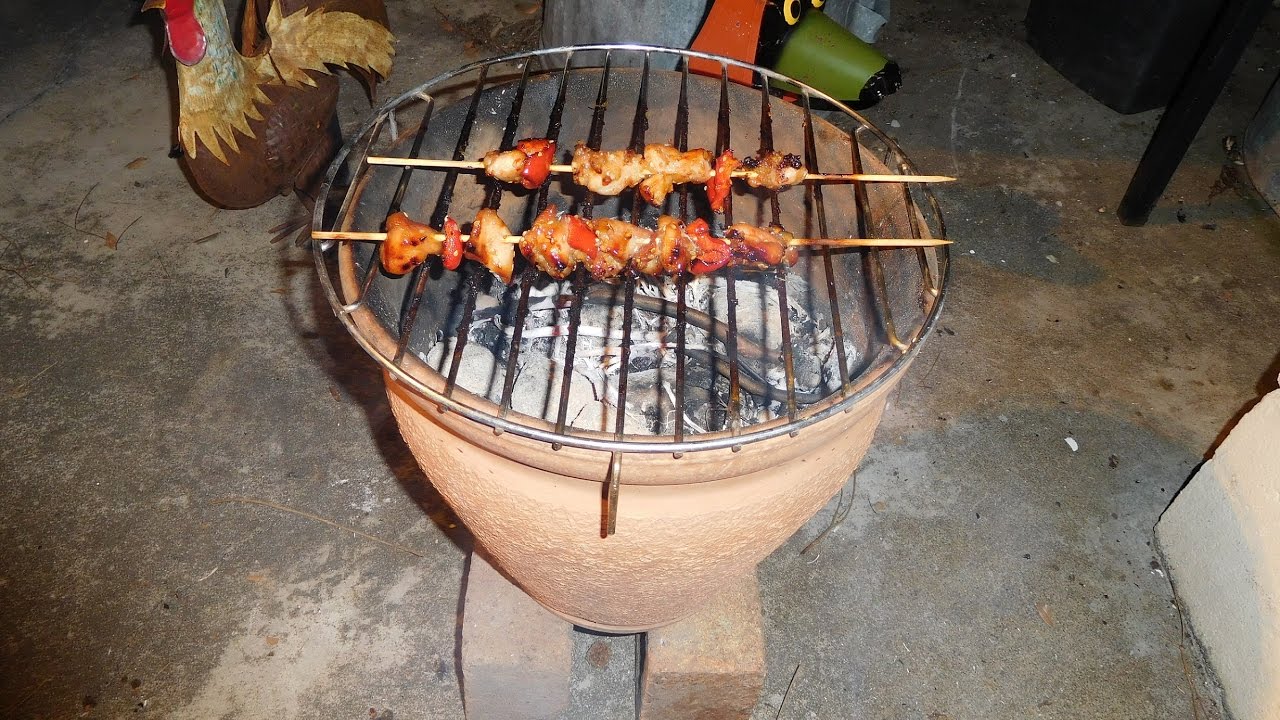 DIY Outdoor Pizza Oven
This is edging towards a more advanced level of DIY but honestly, building an outdoor oven is surprisingly achievable.
A brick-built oven is more of an initial investment though. You'll need decent quality bricks to withstand the heat and mortar to hold it all together. If you're looking to keep it cheap, you can just build a base out of bricks and make a cob or clay dome. This method will mean getting your hands dirty, but will give a deep sense of satisfaction when tucking into the most delicious pizza you've ever eaten in your life.
Alternatively, the whole thing can be made of bricks – you still won't need that many. Classified sites like Gumtree often have batches of bricks going cheap (or even free) to save you some pennies too.
It might be a little more work, but the beauty of having an outdoor oven is how long it will last. Knock it up on a sunny summer's weekend, and you can come back to it for years to come. It won't rust, wobble or fall apart like a BBQ will – cover it with a tarp at the end of season, and it will stay solid and secure till the next year.
And don't be fooled by the name 'pizza oven' either. You can cook far more than this Italian staple under the scorching hot dome of a clay oven.
Temperatures in a wood-fired oven will soar to around 400°C. That is almost twice as hot as your kitchen oven, so that means half the cooking time. You can roast vegetables, sear meat or bake bread impressively quickly.
Even better, after the flames die down and the oven cools, you can use the residual heat to slow roast joints of red meat. Saturday's pizza night blends seamlessly into Sunday's al fresco roast.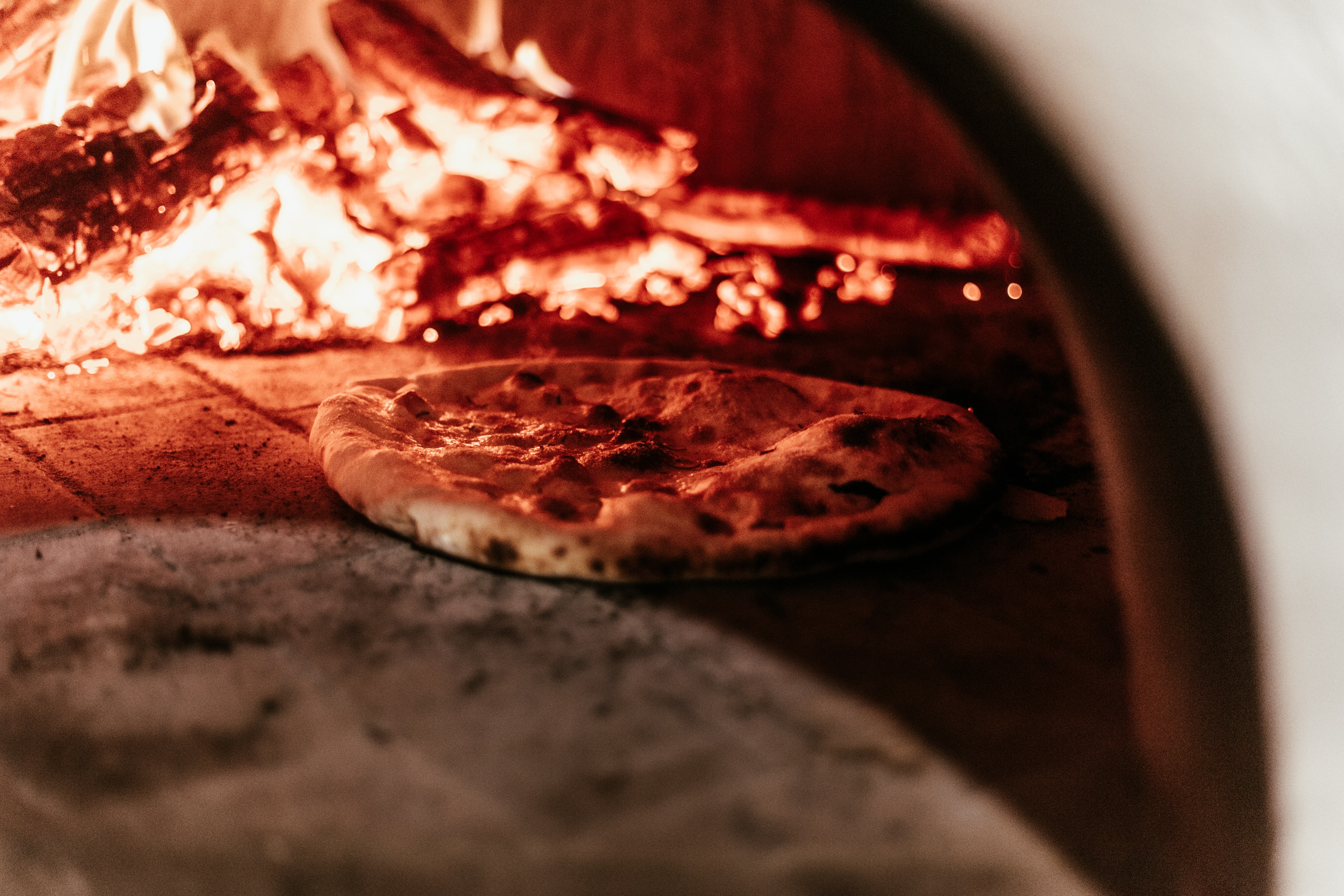 Of course there are many other ways to cook outdoors. From the tried and tested BBQ to the growing trend in solar cooking – if you're looking to invest money and build an outdoor kitchen, you've got all kinds of options.
But what we love about the outdoor cooking methods above, is that you can make them yourself. They won't just bring you out into the sunshine, they'll give you a glow of pride on the inside too, as every step of your cooking experience was created and controlled by you.